8 Music documentaries hardcore music fan's should watch
Posted by admin on May 15, 2020 · Uncategorized
Self isolation = binge watching marathon. If you're a massive music fan like I am, there is no reason why you can't throw on your Spotify playlist and just listen to music all day everyday.
With concerts, festivals and public gatherings cancelled for the foreseeable future, I've put together a list of what I think are some of the best music documentaries that are out there for you to watch.
1. Miss Americana (Netflix)
In this Netflix original, we get an 85 minute look into Taylor Swift's utterly crazy life, examining and peeling back the layers of the conflicting persona that is just as well known as her music. A gifted, strong-willed songwriter, who admitted herself that she is "living for the approval of strangers," Swift's natural abilities shine through during the recording sessions for her 2019 album Lover at Electric Lady Studios in New York. In this session, Swift's relatively unprocessed vocals, momentarily free of the modern-era production values, add to her catchy and clever musical compositions.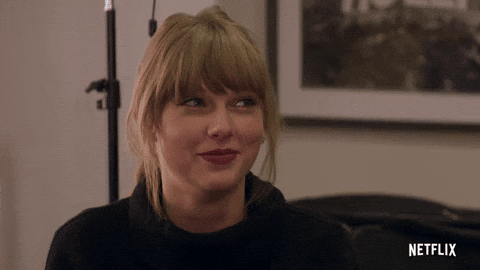 2. ReMastered: Devil at the Crossroads (Netflix)
Robert Johnson's haunting, stripped-bare blues templates of the late-1930s influenced the likes of Keith Richards and Eric Clapton. Devil at the Crossroads examines just how Johnson emerged from the belly of the Delta at the top of what was his songwriting game — in addition to chronicling how he paid the ultimate price after getting there. If you like this film, ReMastered has some other great series about Bob Marley and others.
3. I'll Sleep When I'm Dead (Netflix)
This 2016 all access documentary shows superstar DJ, Steve Aoki, striving to take over the world; one sample at a time. Beautifully shot all across his performances around the globe, the cameras follow Aoki's determined journey to please his absentee father (an international adventurer who was also the founder of Benihana) while attempting to put on the biggest album release party in the streets of Los Angeles. Never has the phrase "let them eat cake" sounded — or looked — more delicious, especially once you see Aoki tossing his signature cakes directly into the faces of his always-eager-to-receive fans in super slo-mo.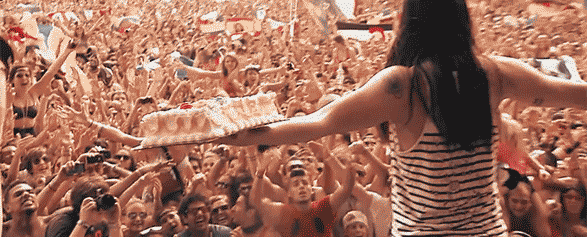 4.Depeche Mode: Spirits in the Forest (Amazon Prime)
A spellbinding look at how an the uber-popular band and their diehard fans become one, Spirits in the Forest couples lavish performance footage of synth-rock legends Depeche Mode from Berlin's Waldbühne outdoor amphitheatre at the end of their 2017-18 world tour with dramatically framed and deeply moving fan interviews. The visually arresting full-audience hand-waving tsunami during the all-channel encompassing "Never Let Me Down Again" is as engaging and moving, live sequence you'll see this year, or any other.
5. Long Strange Trip (Amazon Prime)
This six-part, 4½-hour Amazon Original series looks at the eternally trippy journey of the most iconic 60's band the Grateful Dead, alongside the life, times, and ultimately sad death of their semi-reluctant leader, Jerry Garcia. "I walk onstage with the knowledge that anything can happen," observes bassist Phil Lesh about the Grateful Dead's uncanny ability to explore every improvisational moment possible. Act IV's detailed look into the Grateful Dead's massively impressive traveling live "Wall of Sound" system, as designed by mad scientist nonpareil Owsley (a.k.a. Bear), could have its own spin off into a deeper series all of its own. Make sure you let the end credits run in full for each installment of the series, so you can hear the full surround-sound majesty of classics like "Unbroken Chain."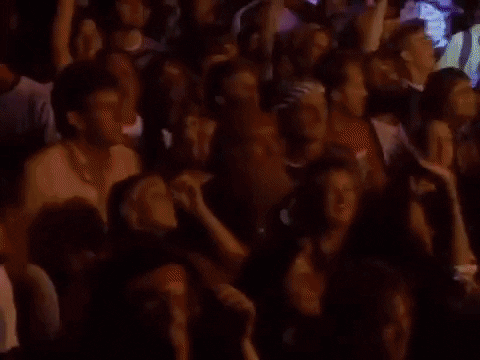 6. This is Spinal Tap (Amazon Prime)
Ok so this is actually a mocumentary about Marty DiBergi, a film-maker and a diehard fan of Spinal Tap, a British heavy metal band, who makes a documentary of their American comeback tour that includes interviews with each band member. The film is a good laugh, and the first time I watched it, I was convinced they were a real band. The film parodies Hard Rock and Heavy Metal bands of the early 1980s. The acting is superb and the pathos created by the clueless, middle aged rockers – who are struggling to face the fact that they have long lost their fame – is what makes this such a great film in my books.
7. Gaga: Five Foot Two (Netflix)
Lady Gaga…Worldwide phenomenon, Guinness World Record holder, mother monster and inspiration to all… there is not a single corner of the world that hasn't been touched by her genius. Five Foot Two takes an in depth look at the life of one of the world's biggest stars, from recording studios to live shows, and family time to down time, this documentary has it all. An absolute must watch for anyone that is interested in seeing the toll being an international icon has on a person, and what it takes to keep going. This never before seen look at how much Gaga truly works for her fans is an awe inspiring piece of art you absolutely don't want to miss, and if you think you're a fan of her before you watch, your love for her will skyrocket after!
8. Artifact (Amazon Prime)
This groundbreaking documentary directed by Thirty Seconds to Mars frontman Jared Leto allows fans of the band to go behind the scenes like never before. Based around the creation of the band's hit record 'This is War', Artifact details the struggle the band went through with their previous record company that ultimately resulted in them going bust, and how this inspired the album that secured them a place in music history, allowing them to tour the world for so long that they ended up in the Guinness World Record books for the longest tour for one album! Fans of the band absolutely do not want to miss this.